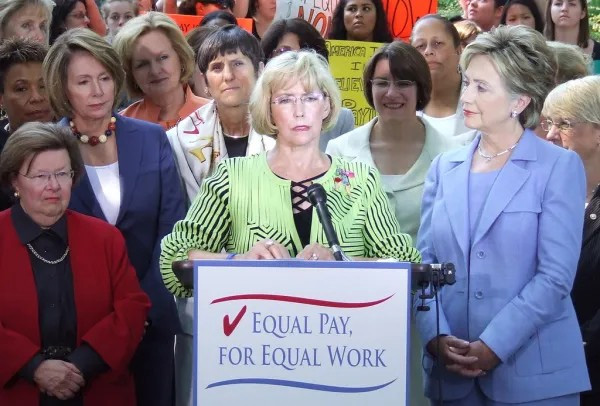 AAUW Fort Wayne Branch
Mission:
The American Association of University Women (AAUW) empowers women and girls through advocacy, education, philanthropy, and research. Our nonpartisan, nonprofit organization has more than 165,000 members and donors across the United States, as well as 1,000 local branches and 700 college and university partners. Since AAUW's founding in 1881, our members have examined and taken positions on the fundamental issues of the day – educational, social, economic, and political.
AAUW Fort Wayne Branch
2023 Annual Meeting and Member Recognition
Saturday, March 18, 2023 at 10:30 am
Anthony Wayne Services (AWS)
5323 W Jefferson Blvd. Fort Wayne, IN 46804
Cost:  $20/person
The AAUW Fort Wayne Branch will hold its annual meeting and election of officers Saturday, March 18, 2023. Branch recognitions will be awarded. All members are encouraged to attend this important meeting. Look for the slate of nominees on page 4.
Our speaker will be Chief Program Officer Joni Schmalzried. She will enlighten us about the purpose of the AWS Foundation and the support they have given to the disabled community of Fort Wayne. Please plan to arrive by 10:30 so that you don't miss a minute of fun and fellowship with all the members and their guests.
Lunch includes a variety of wraps, salads, dessert bar and choice of beverages.
As always, guests are welcome to attend. Send in your reservations now!
Your reservation and $20/person must be received no later than Friday, March 10, 2023.
"- – – – – – – – – – – – – – — – – – – – – – – – – – – – – – – – – – – – -" – – – – – – – – – – – – – – – – – – – – – – — – – – – – – – – – "- – – – –
2023 AAUW Fort Wayne Branch Annual Meeting Reservation Form
Saturday, March 18, 2023 at 10:30 am
Your reservation and $20/person MUST be received by Friday, March 10, 2023
Member Name: __________________________________________________
Guest #1 Name: _____________________________________________Phone: _____________________
Email of Guest #1: ________________________________________________________________
Guest #2 Name: ____________________________________________ Phone: ______________________
Email of Guest #2: ________________________________________________________________
Guest #3 Name: ____________________________________________ Phone: ______________________
Email of Guest #3: ________________________________________________________________
Total Number Attending: __________ x $ 20 each meal = Total Check Amount: $_____________________
Mail this form and your check payable to: "AAUW Fort Wayne Branch"
To: Rhea Ervin, 4150 Hexhill CT, Fort Wayne, IN 46818
Ph: 260-43 8-9318    Email: [email protected]                          Check # ________________________
Pay online at https://aauwfortwayne.org/online-payments/        
---
Spring/Annual Meeting
Saturday, March 18, 2023
Anthony Wayne Services
Saturday, May 20, 2023
Bus Trip to Angola to see the Sojourner Truth statue
Pokagon State Park's Potawatomi Inn (brunch)