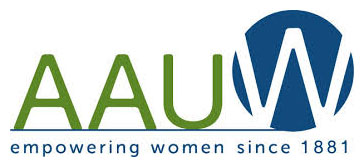 Fort Wayne Branch, American Association of University Women Trust
P.O. Box 10993, Fort Wayne, IN 46855
The Fort Wayne Branch American Association of University Women (herein referred to as AAUW) Trust was established in 1979 when the Branch received a bequest from the estate of R. Hazel Miller. An additional bequest in 1989 from the estate of Letha Falls was added to the capital account. In 1998, a generous donation was given to the Trust in memory of Anne K. Waterfield. Additional gifts and memorials are recognized in the Treasurer's AAUW Fort Wayne Branch Annual Reports.
AAUW Trust purposes include:
                Encouraging education among members of AAUW and of the community
                Funding appropriate studies and projects in keeping with the objectives of AAUW
                Promoting standards of excellence in public school education and in higher education
               Cooperating with persons, organizations, trusts, or foundations with similar purposes
Grants ranging from five hundred to three thousand dollars are distributed once a year. An individual or organization receiving a grant may reapply no earlier than three years from the date of the received grant (for example, a grant recipient of April 2015 would be eligible to reapply in January 2019). The grant application period is January 1 through February 28. The application form is included in this website and must be returned by way of this medium. The Trust Board meets in March to review the grant requests for eligibility and awards determination. Recipients will be notified and in April, at a public meeting place, both parties will sign a contract (see sample on this website) and the monies will be disbursed.
Public acknowledgement of receipt of a grant must be made by all recipients through means acceptable to the Board.
Further, at the end of the grant period, detailed accounting of the use of the funds is to be documented and examples given of print materials and other media used for public awareness of the project and acknowledging the use of AAUW Trust funds.
Finally, a presentation of the grant use, goals, and measure of accomplishment of said goals shall be made before the Board at the following April public meeting including physically giving the said documentation to the Board Chair or representative.
---
AAUW Trust Historian's Report for 2016-2017
Six grants were awarded in April 2017, totaling $7,320.00.  They were:
Lutheran Outdoor Ministries Indiana.-Kentucky.: "Summer Reading Camp for Children for Struggling and Reluctant Readers" – $900.00
AAUW, Fort Wayne Branch: "Communication Grant" – $3,000.00
Kate's Karts: "Books for Hospitalized Children" – $250.00
Soarin' Hawk Raptor Rehab: "Microscopes for Avian Care" – $670.00
Unitarian Universalist Congregation of Ft. Wayne: "Infant Mortality:  Expanding the Frame"-  $500.00
Just Neighbors Interfaith Homeless Network: "Home Starter Baskets" – $2,000.00
This year's grants bring the total number of grants given to 375 and total funds awarded to $418,162.42 .